Videoreport from cosmodrome "Vostochnyi" – April 26th 2016
---
April 26, 2016
Videoreport from cosmodrome "Vostochnyi" by director of SINP, MSU Mikhail Panasyuk – April 26th 2016
Rocket sanctification ceremony – April 25th 2016
---
April 25, 2016
"Soyuz 2.1a" launcher vehicle has been delivered to the launch site and installed there for the further operations before the launch, which is scheduled now for April, 27, 2016 at 11 a.m. local time (5 a.m. Moscow time). Four SINP MSU people (M. Panasyuk, I. Yashin, V. Petrov, O. Peretyat'ko visited today launch site during the special ceremony of rocket sanctification.
Video1 Video2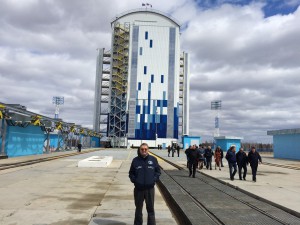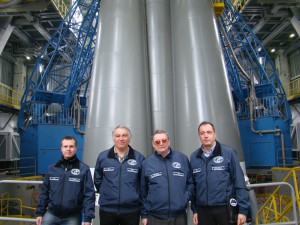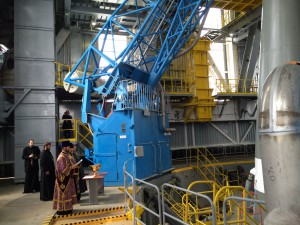 Moving to the launch site
---
April 23, 2016
They're organized in cases
The maps of Universe…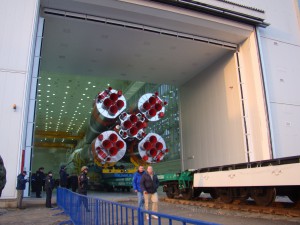 The Soyuz 2.1a launch vehicle with our spacecraft inside it has been moved to the launch site.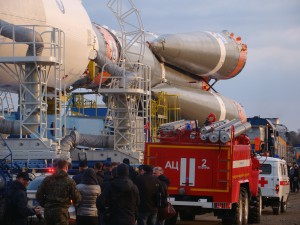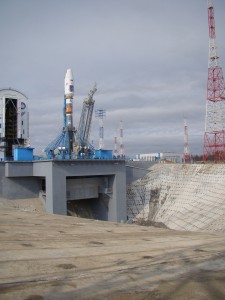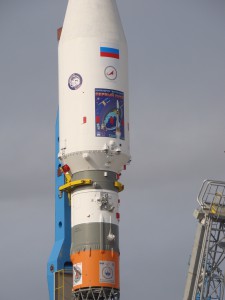 End of electrical testing at the cosmodrome
---
April 4, 2016
Today we have successfully finished all electrical tests of the Lomonosov spacecraft at Vostochny space center. Our scientific complex is fully tested and ready to fly!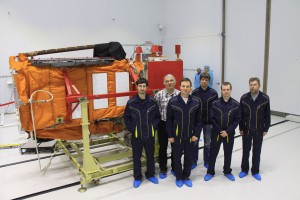 Thanks to everyone who made this possible!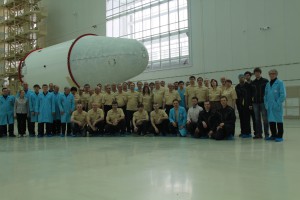 Reportage on channel Russia 2
---
April 23, 2013
The SINP scientists and the "Lomonosov" crew highlighted the main objectives of the project in the show Science 2.0.
Reportage begins at 17:33 (in Russian).

Mirror of the space telescope TUS for "Lomonosov" mission passed tests
---
March 14, 2013
SINP scientists have tested the surface of the mirror of the space telescope TUS for defects.
Equipment testing
---
July 8, 2012
Image processing of unit ShOK being tested.
Entrance control of cable system
---
May 10, 2012
The entrance control of cable system of scientific equipment "Lomonosov" successfully completed.
Trigger of GBR
---
April 16, 2012
Working out of the trigger of gamma-ray bursts (GBR) and check of positioning of the event started.
Input control tests
---
February 7, 2012
Input control tests of scientific equipment "Lomonosov" devices is held in NIIEM.